Return to the home page of Year 4
Friday 6th May 2016 - Slugs and Snails
This week we have been finding out all about slugs and snails. Did you know that the swirls on a snail's shell are called whorls and that a young snail has two, whilst an adult snail has five?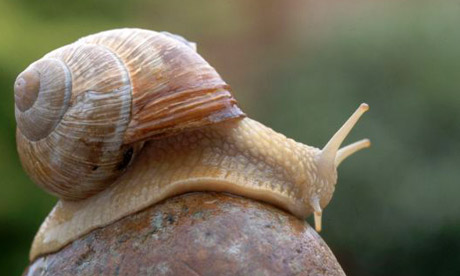 We have enjoyed collecting snails and their shells and studying them more closely in the classroom.
In English, we have been learning strategies to persuade people to read our favourite Julia Donaldson book.
I'm sure you will agree, that The Snail and the Whale is a book you just couldn't possibly miss the opportunity to enjoy!